pt.2 Gallery, Oakland // September 15, 2023 – October 21, 2023
On Friday, September 15th, pt.2 Gallery in Oakland will open Tightening the Spiral, a solo show of new works by Tyler Cross. For the information about the show, the artist and the gallery created, well, aptly, a spiral of text.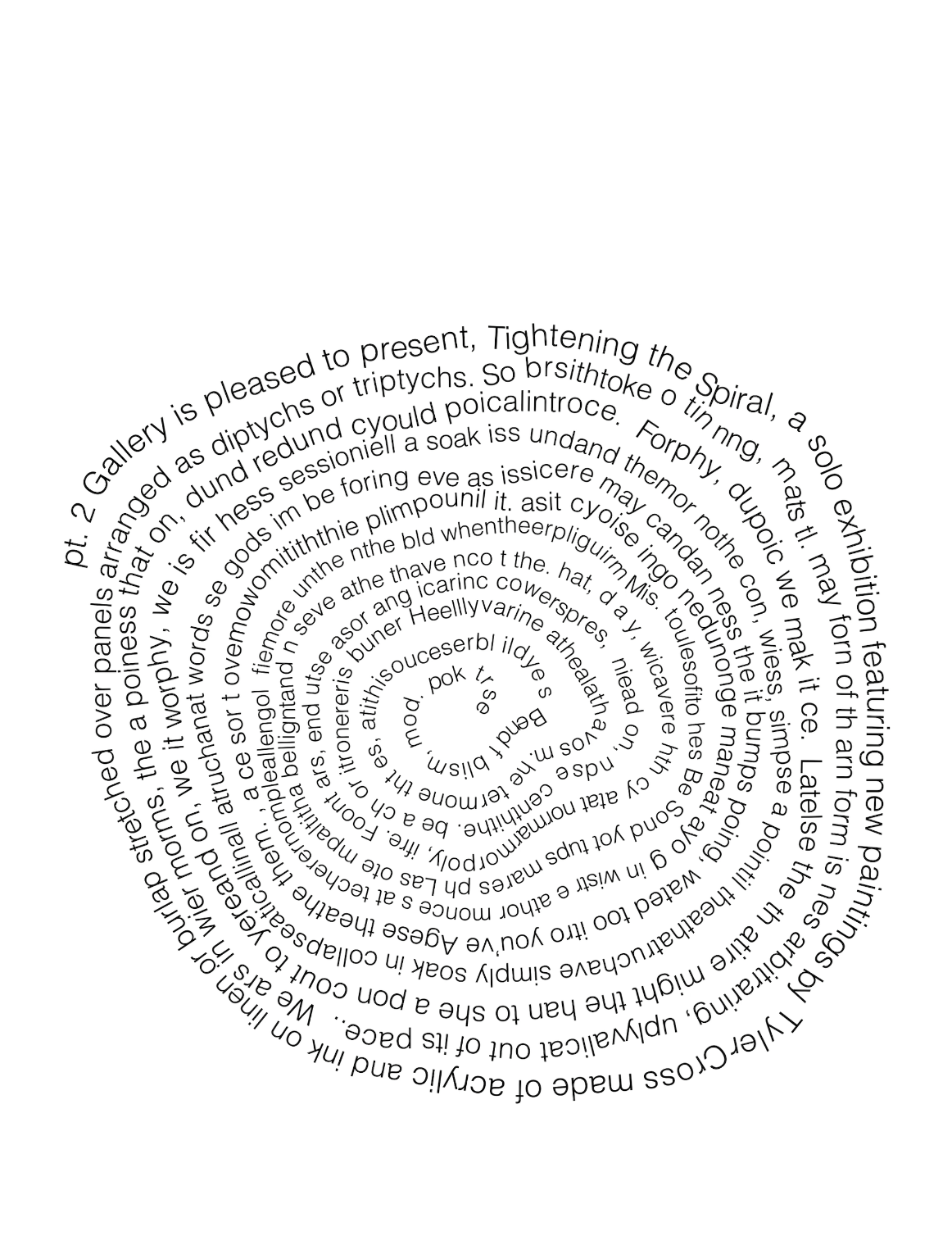 Tyler Cross born 1992, Lancaster CA studied at the San Francisco Art Institute. Outside of Tylers solo practice, he also collaborates on sculptures with his boyfriend Kyle Lypka. They have had solo exhibitions at pt.2 Gallery and JB Blunk Space in Point Reyes Station. They have exhibited at the MarinMOCA, de Young Museum, Berkeley Art Center, Anthony Meier, Spy Projects, Cult Aimee Friberg, and Guerrero Gallery in LA. Forthcoming exhibition at the Kadist foundation in San Francisco. Tyler works and lives in Oakland CA.
Nothing else to see here