Never thought I'd see the day, TBH.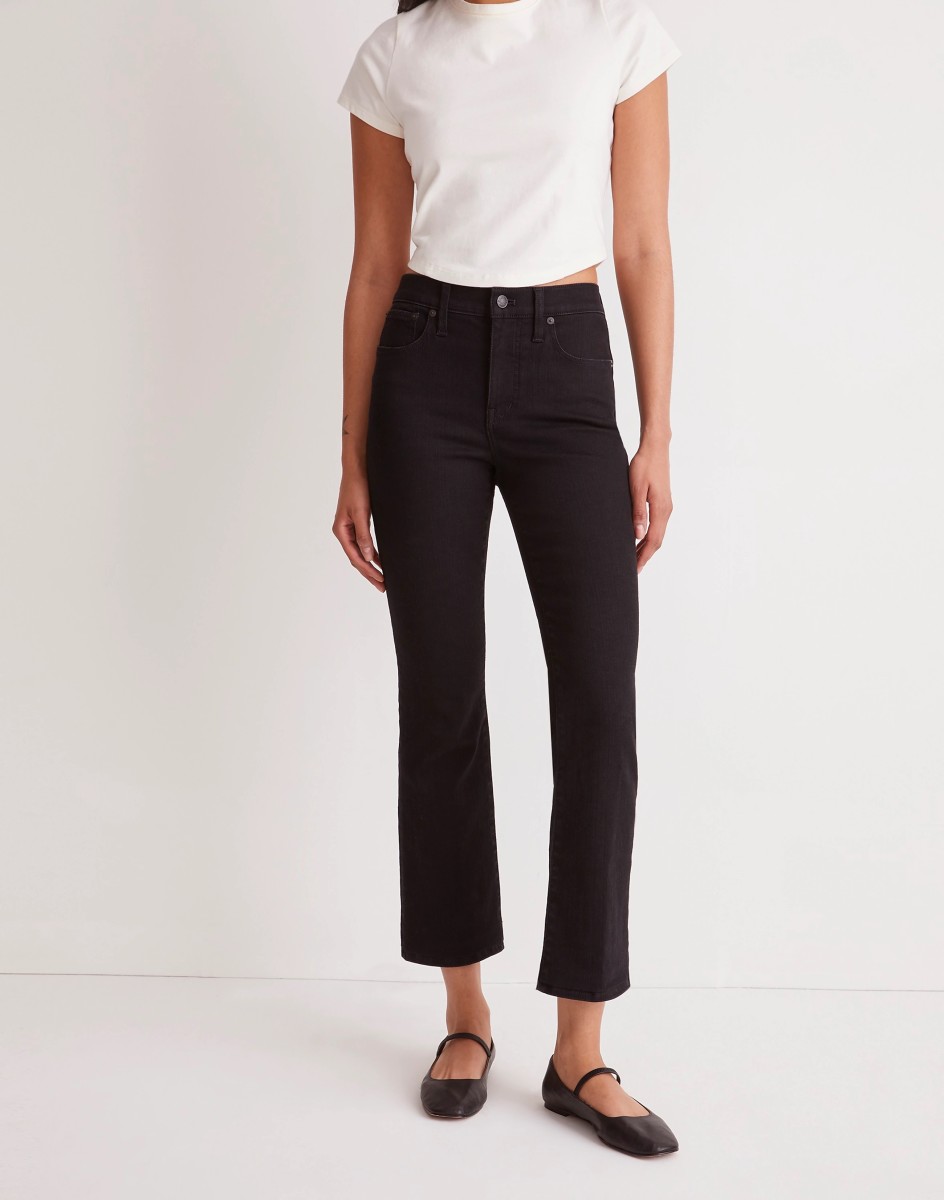 Editors' Picks are the Fashionista team's true (#notspon) fashion and beauty obsessions, handpicked by professionals who see it all.
When it comes to denim, I rarely stray from what I know I like. Even though I'm petite and curvy (and every magazine told me it isn't the most "flattering" fit for my "figure"), I like the look of rigid, high-rise, straight-leg jeans, in deep indigo — no fading, no tears, no embellishment. That's why, for years, I've stuck with the Levi's 501s. (My current favorite pair is from the men's section, which I was fitted for at an event hosted by the brand earlier this year and had tailored.) So, I was massively surprised when, during a recent Madewell press preview, I fell for a mid-rise flared stretch style. 
Now, I must credit the brand's denim fit experts, who help customers in stores not only find the right styles for them within the collection, but also suggest alterations that'll help them get the desired look. They steered me toward the best-selling Kick Out Crop Jeans after I explained my general preferences, convincing me to try the Fall 2023 version in a true black that, apparently, Madewell rarely releases. Since I'm petite, the rise felt close enough to my preferred high fit, and the crop allowed for minimal hemming. (I like to show off my shoes, so I went up a tad.)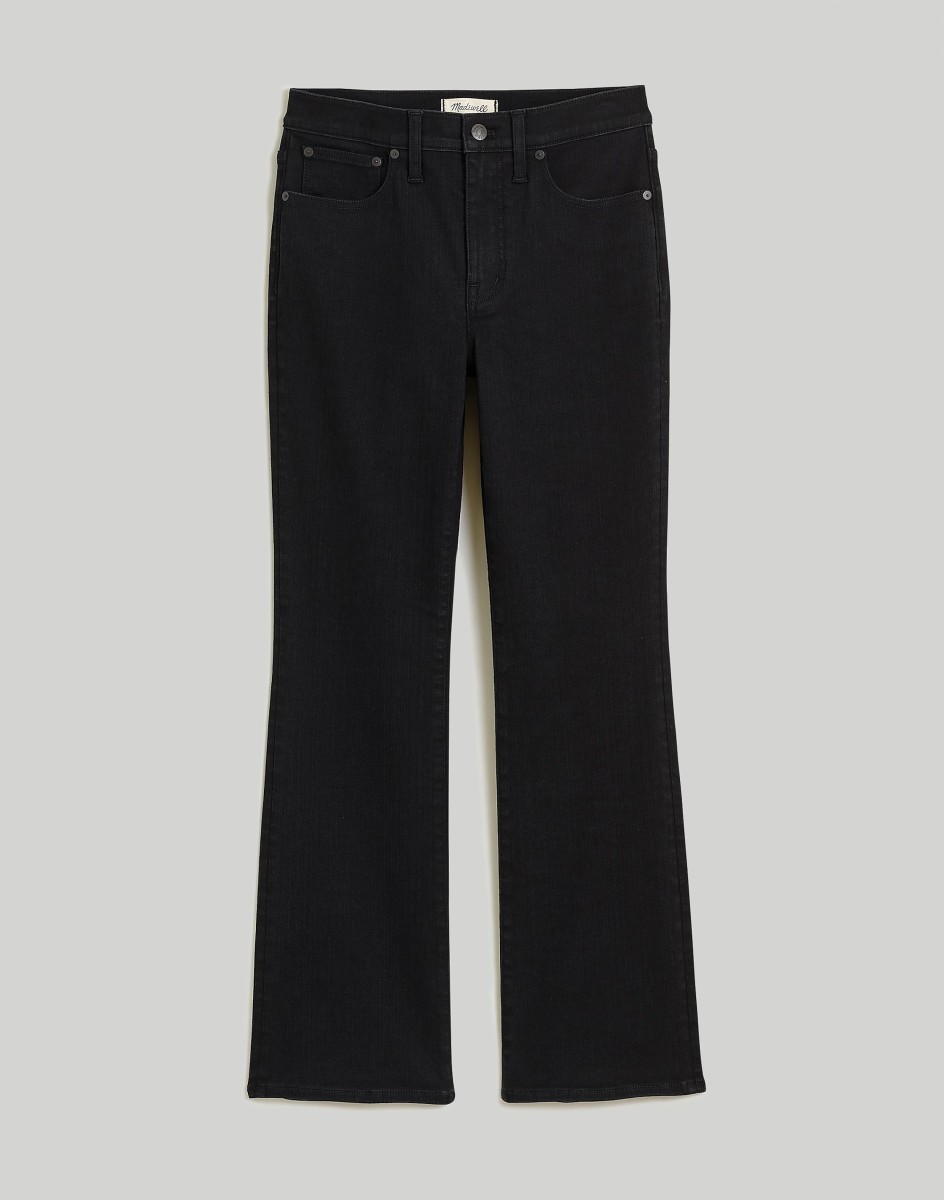 Now, I was skeptical about the stretch. (I lived through the elastic-heavy skinny jeans of the aughts, which I didn't care to revisit.) However, Madewell's take, manufactured by ISKO, promises the comfortable feel of stretch denim without compromising hold or shape. And I put it to the test, packing only these for a week-long trip, and they felt as supportive on the third and fourth wears as they did the first. Color me impressed.
I may not be a total stretch-denim convert, but I'm willing to dabble with these Madewell jeans. 
Madewell Kick Out Crop Jeans in Black Rinse Wash, $138, available here (sizes 23-33 and 14-28W)
Please note: This product was gifted. Occasionally, we use affiliate links on our site. In no way do either affect our editorial decision-making.
Want the latest fashion industry news first? Sign up for our daily newsletter.
Subscribe to Our Newsletter