pt2 Gallery, Oakland // – June 17, 2023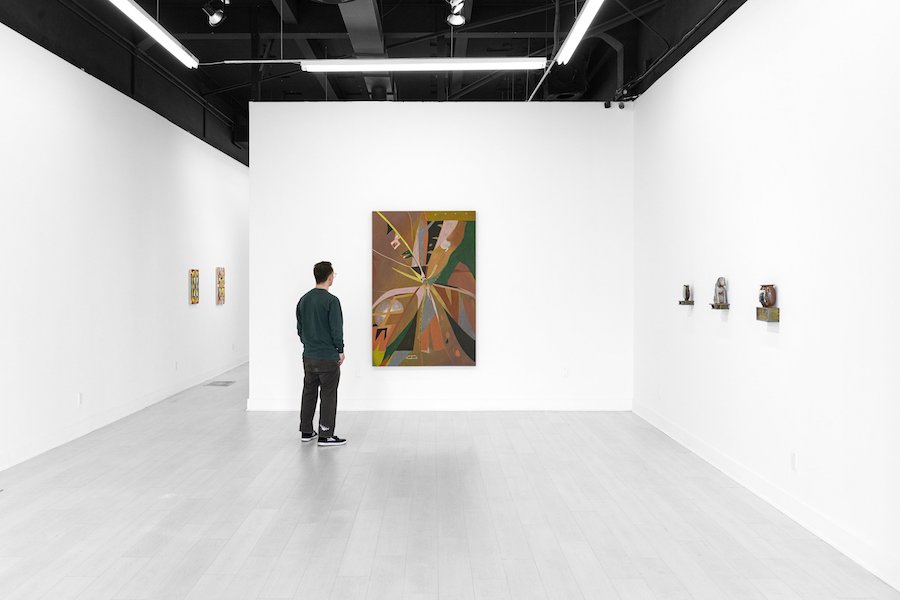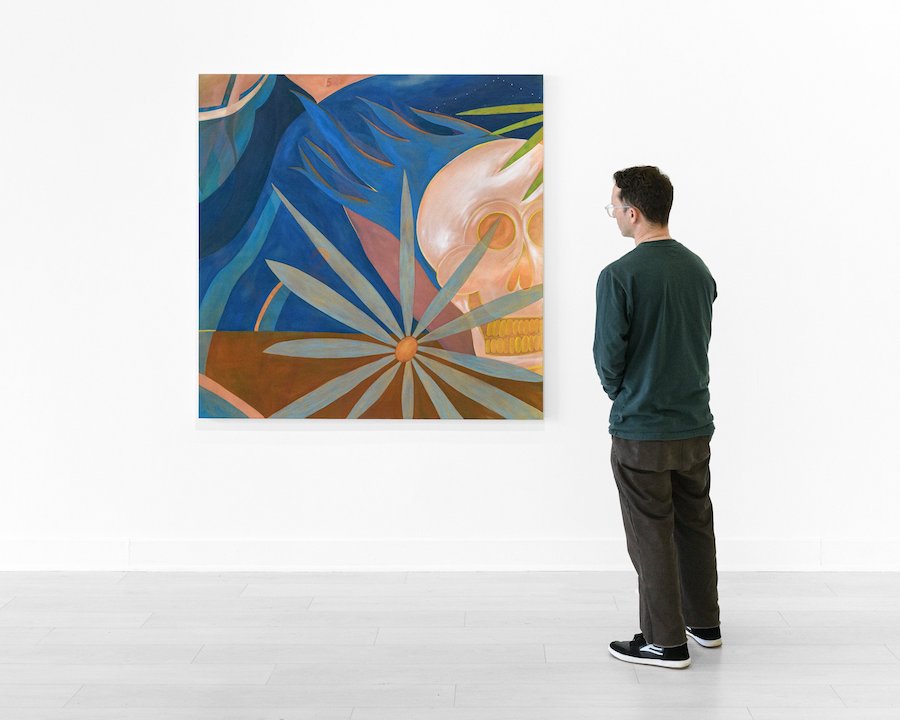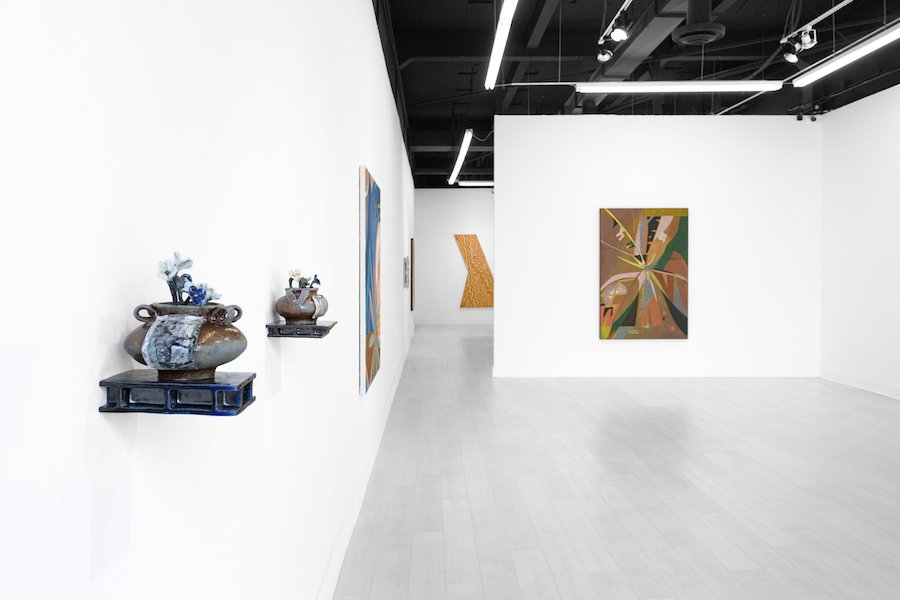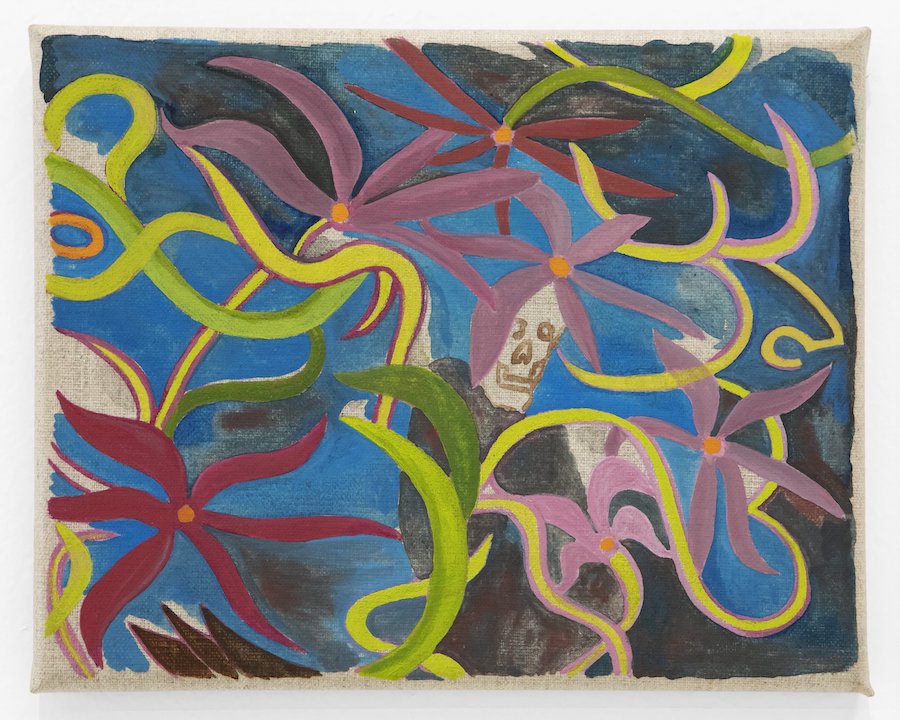 Isaac Vazquez Avila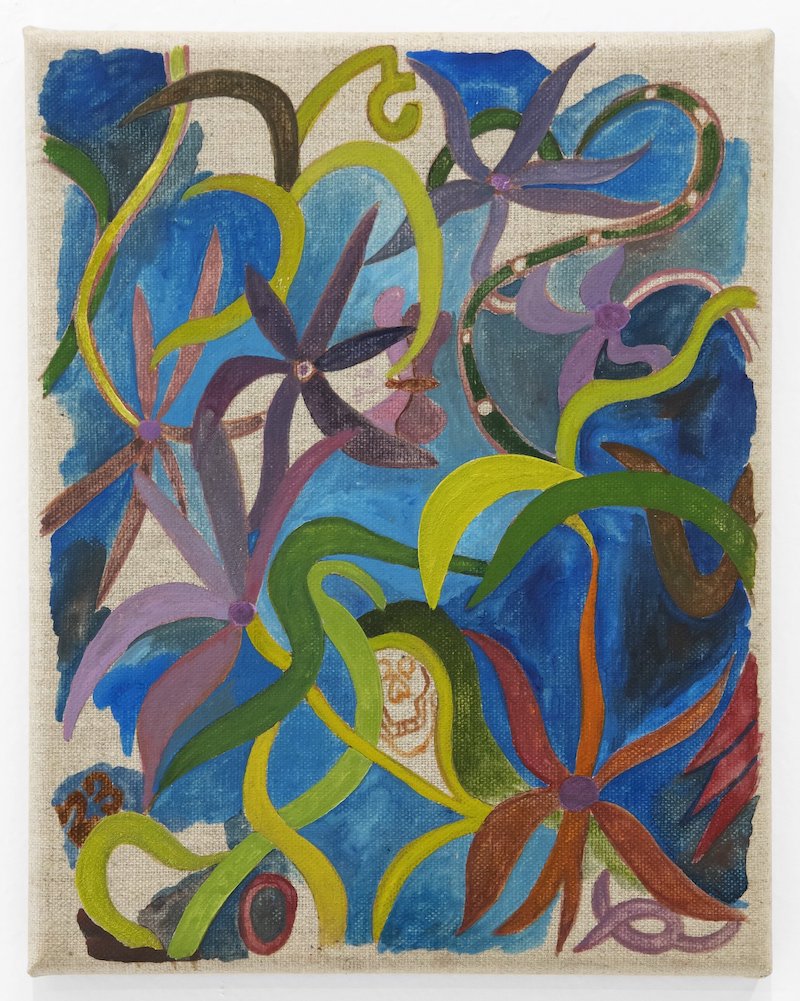 Isaac Vazquez Avila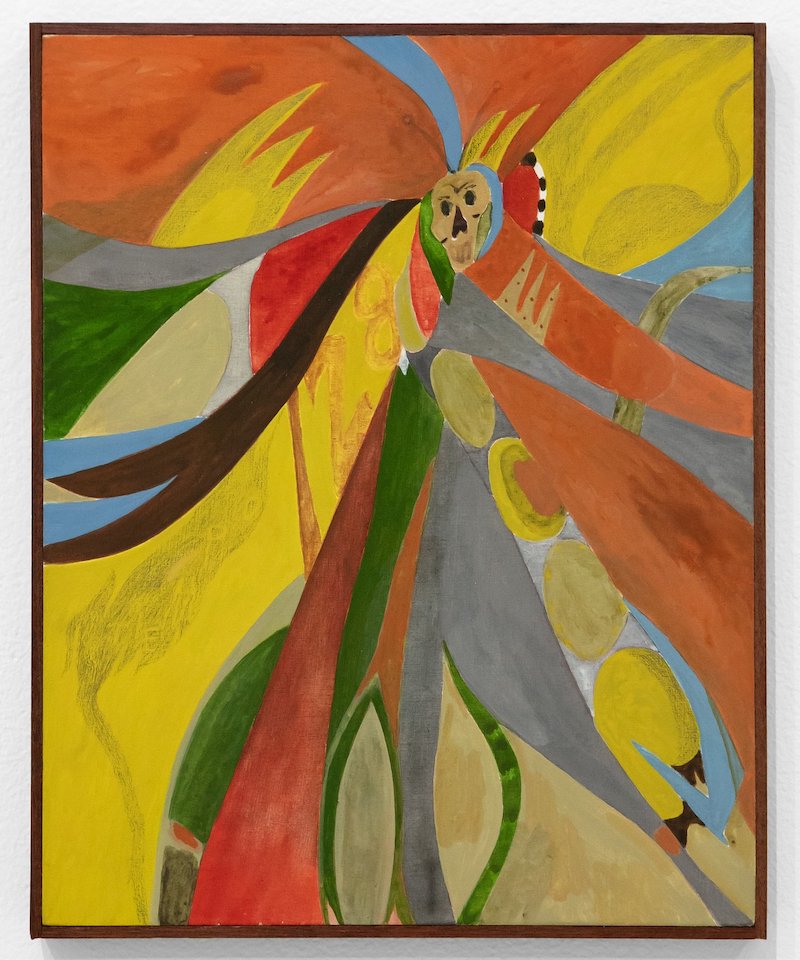 Isaac Vazquez Avila
Isaac Vazquez Avila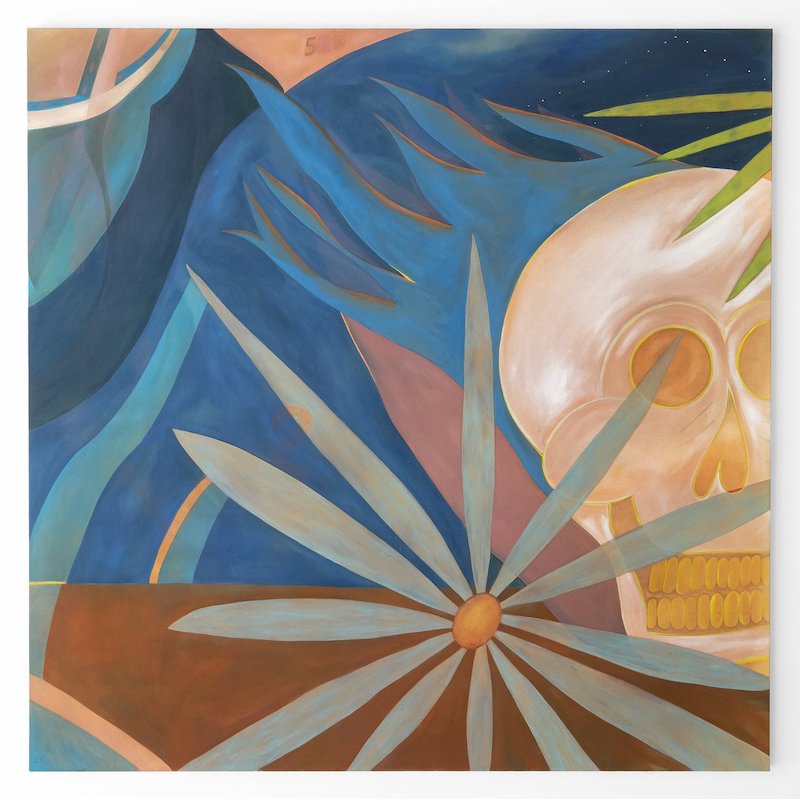 Isaac Vazquez Avila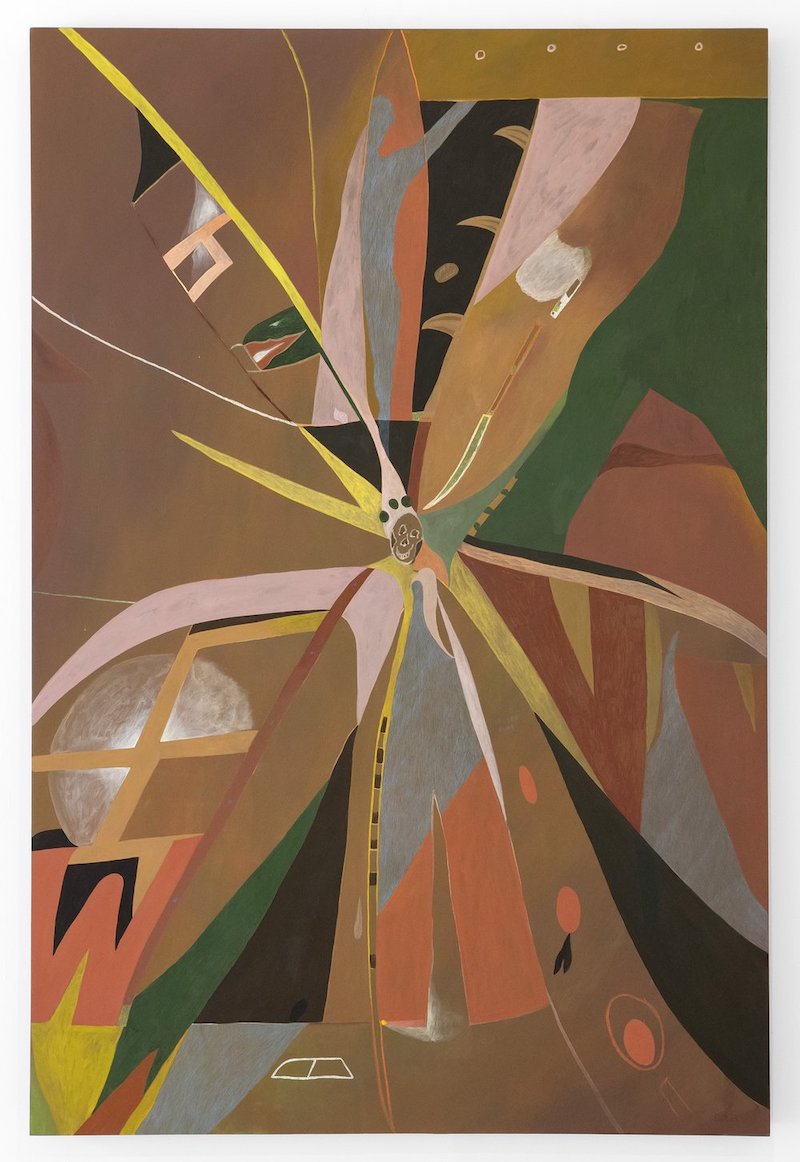 Isaac Vazquez Avila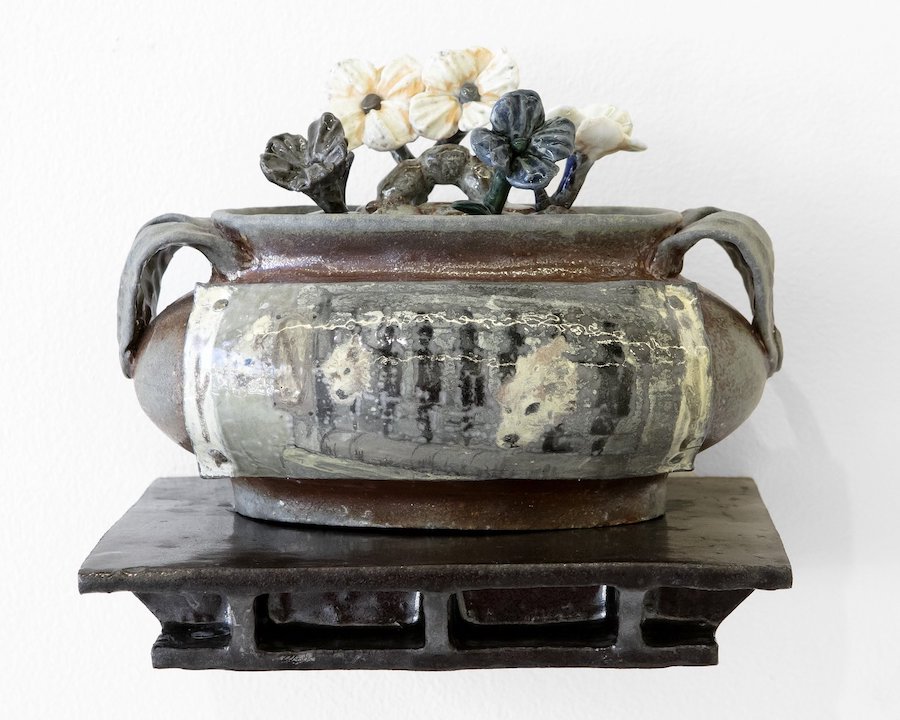 Paige Valentine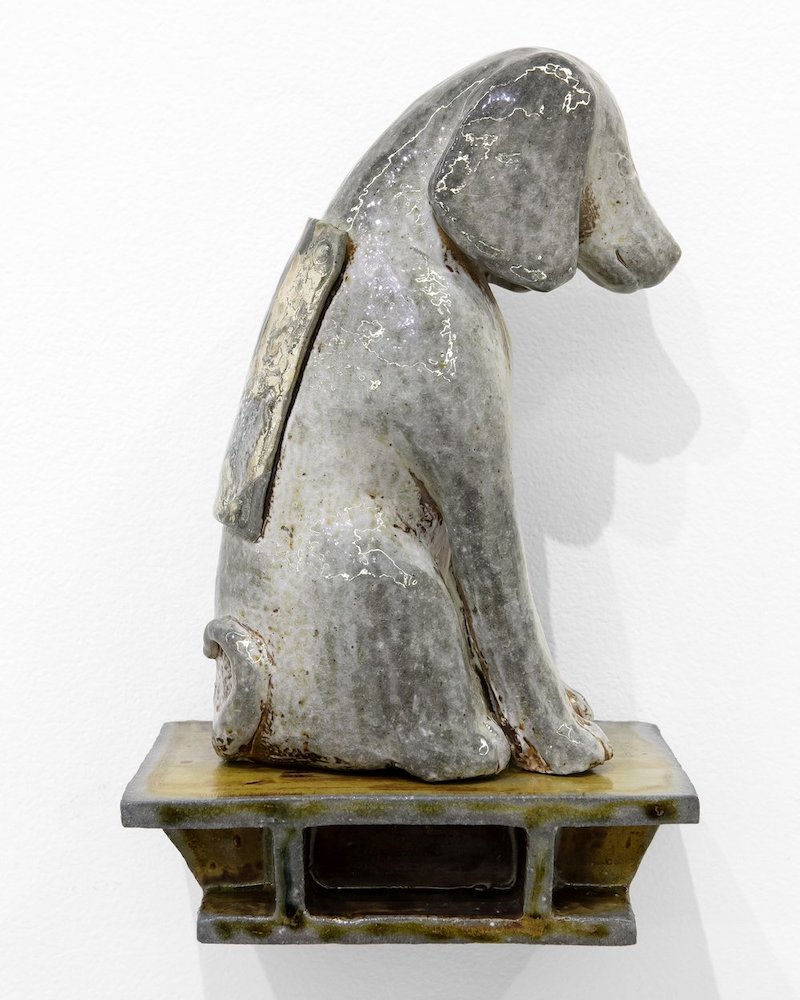 Paige Valentine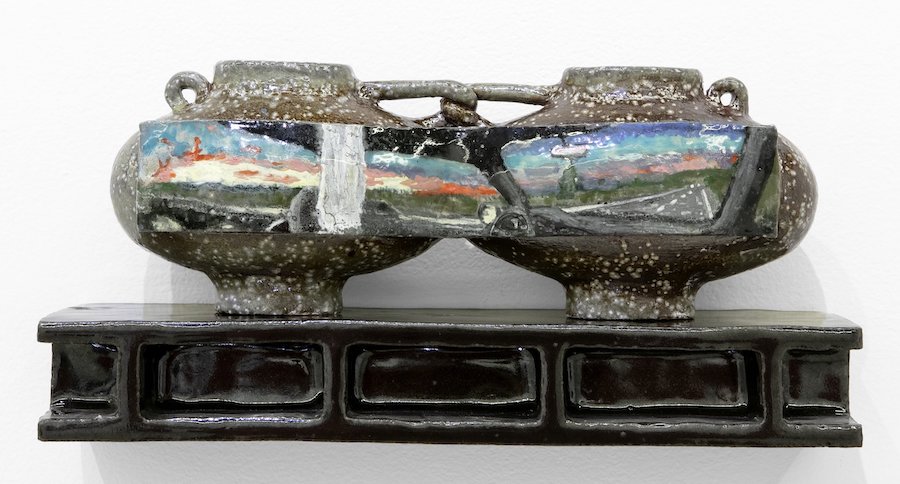 Paige Valentine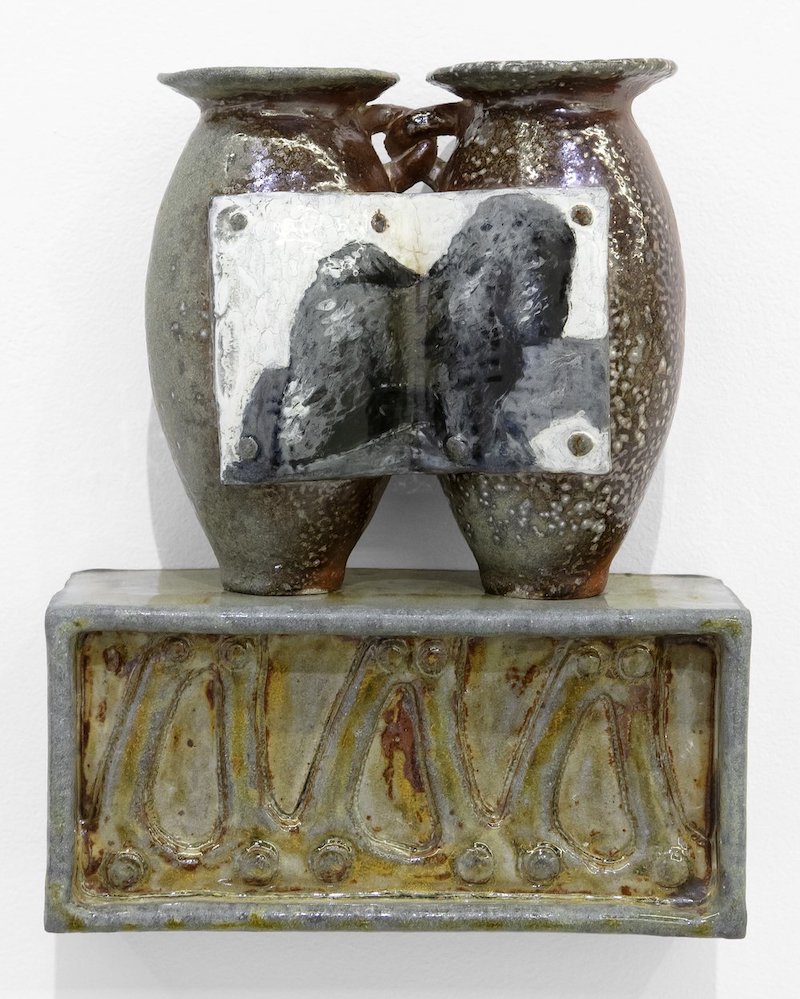 Paige Valentine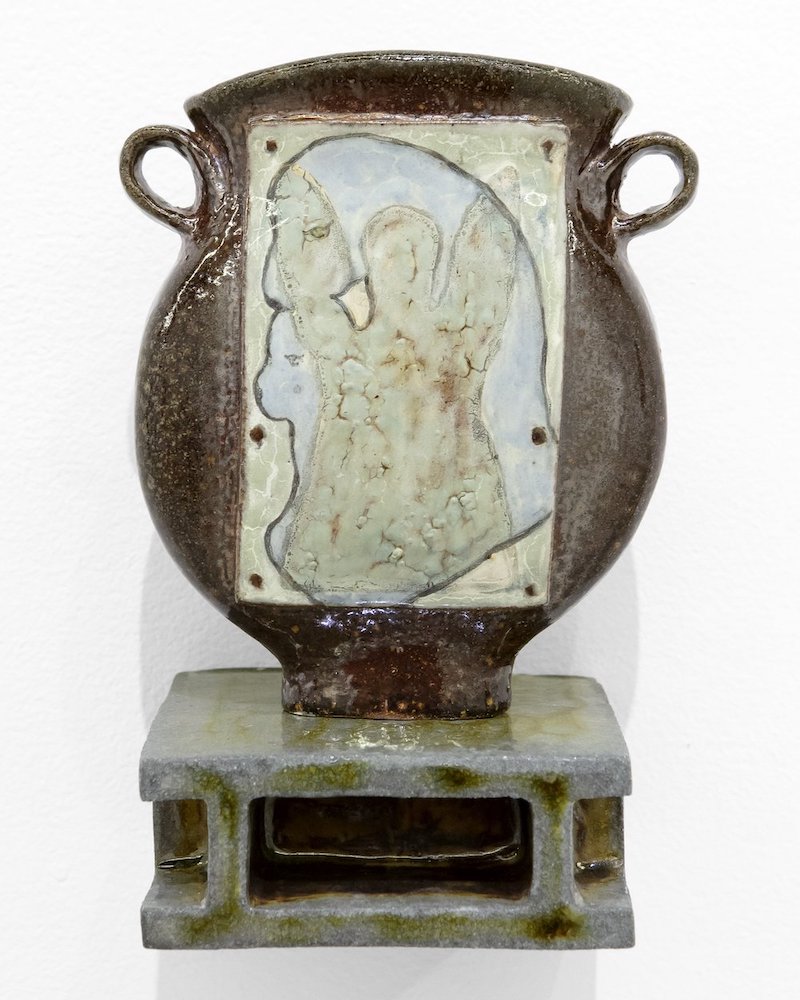 Paige Valentine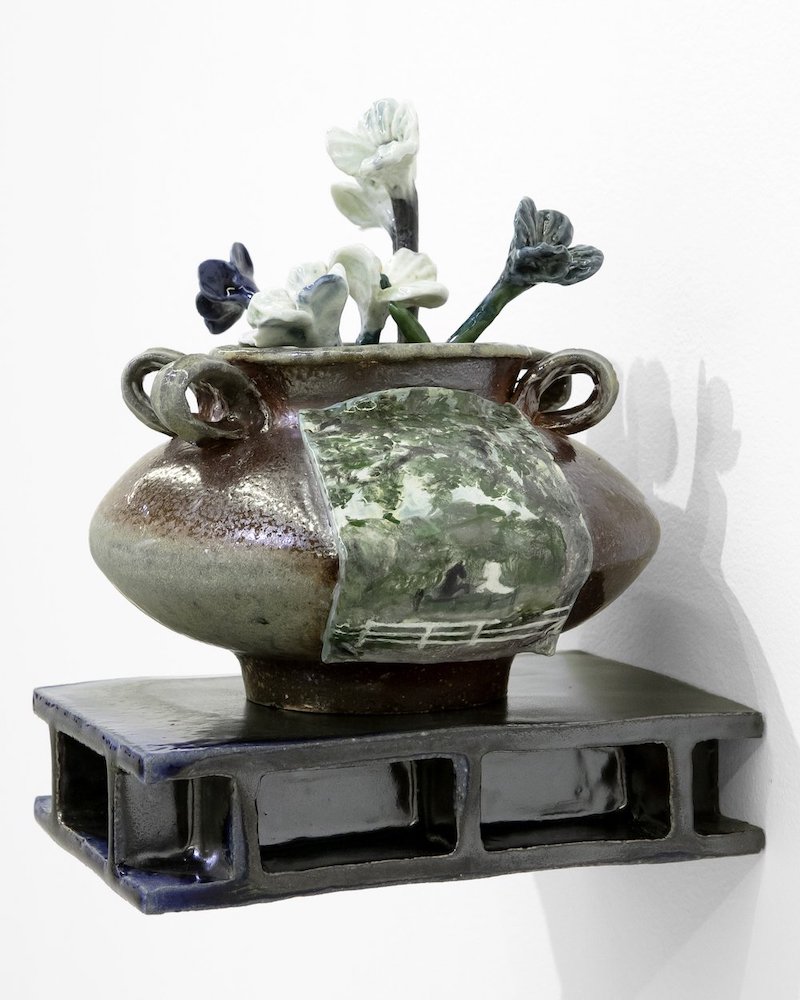 Paige Valentine
pt. 2 Gallery is proud to present a two-person exhibition featuring the work of Isaac Vazquez Avila and Paige Valentine. Based within San Francisco and Oakland respectively, the two artists have forged unique aesthetic languages, each pulling various threads from cultural, art history and traditional craft techniques, fusing these with specific symbolic languages all their own.
As an outgrowth and a form of respite from the artist's vibrant painting, drawing and sculpture practices, Isaac Vazquez Avila embarks on meandering walks that take him from his live work studio in Bernal Heights through San Francisco's city streets and back once again. Avila's favorite route brings him down the long stretch of Mission St., past street vendors and fading signage, bustling corners and abandoned storefronts. Avila sees the practice of painting in a similar light, with a finished painting consisting of a loose framework or destination, yet entirely open and inviting to coincidence and chance guiding the artist's hand through the process. Working from a potent mixture of subconscious and intuitive modes of making, yet influenced through improvisational drawings, Avila builds paintings that pulse with energy and dynamism. The artist's largest work in the exhibition, Sun Stoned, is a compendium of earth tones, yellows and oranges, verdant greens and cool pinks and greys all radiating from a central point on the canvas, a rough skull outlined in white returning a toothy smile. The symbolism of the skull in all of its facets and references throughout art history are contained within that simple gesture–the ever present sense of finality and the passage of time underlying. And it's with this contrast, Vazquez Avila's rich tapestry of colors, wrapping vines and abstracted flowers, moving text hinting at the artist's sign painting background, all pulsate with a vivacious spirit set against the skull in harmony. 
This sense of contrasts–unabashed exploration set against the embraces of symbolism and tradition, are similarly at play within Paige Valentine's latest ceramic works. Working at a smaller scale with no piece measuring larger than a cubic foot, the artist created a series of vessels sitting upon structural ceramic shelves that affix to the gallery walls. Continuing with the artist's investigation of intensive ceramic processes, in this case the tradition of soda firing, in which sodium carbonate is sprayed into a red hot kiln instantly coating the wares and creating a bevy of experimental surfaces. The vessels and the occasional dog figurine sit on their own, with others built in tandem, handles frozen in interlocking embrace. Valentine affixes images to the sides of the pots, these small billboards attached in a trompe l'oeil fashion complete with ceramic nail heads or staples, occasionally placing two on either side of a pot as in "Tommy's Horse", or stretching an image across multiple vessels. The scenes that the artist chooses to paint on these clay canvasses always hint at a sense of personal connection and nostalgic sentimentality. Whether it's a painting reproduced from San Francisco's iconic Tommy's Joynt, or the landscape as seen from a car taken on a drive from Carpinteria to the Bay Area in "6:42 Goleta". The arduous firing process burned out a lot of the brighter colors in the work, yielding a cooler palette that forces the viewer to notice all the nuances in each ware's variegation, and provides a gratifying surprise when we're struck with the sumptuous colors in a piece like "6:42 Goleta". And much like Vazquez Avila's work, Valentine's combination of ceramic shelves that feel industrial in nature, beset with coiled vessels each layered with a different painting or series, creates a commanding mixture of interlocking symbols and relationships. The works operate as vessels not for utilitarian use but for memories, mementos to moments both deeply personal and universal, each built in a unique way by the artist yet inviting the viewer to place their own sentiments within.
Check out some of our recent short videos: