Everyday Moonday, Seoul // July 29, 2023 – August 27, 2023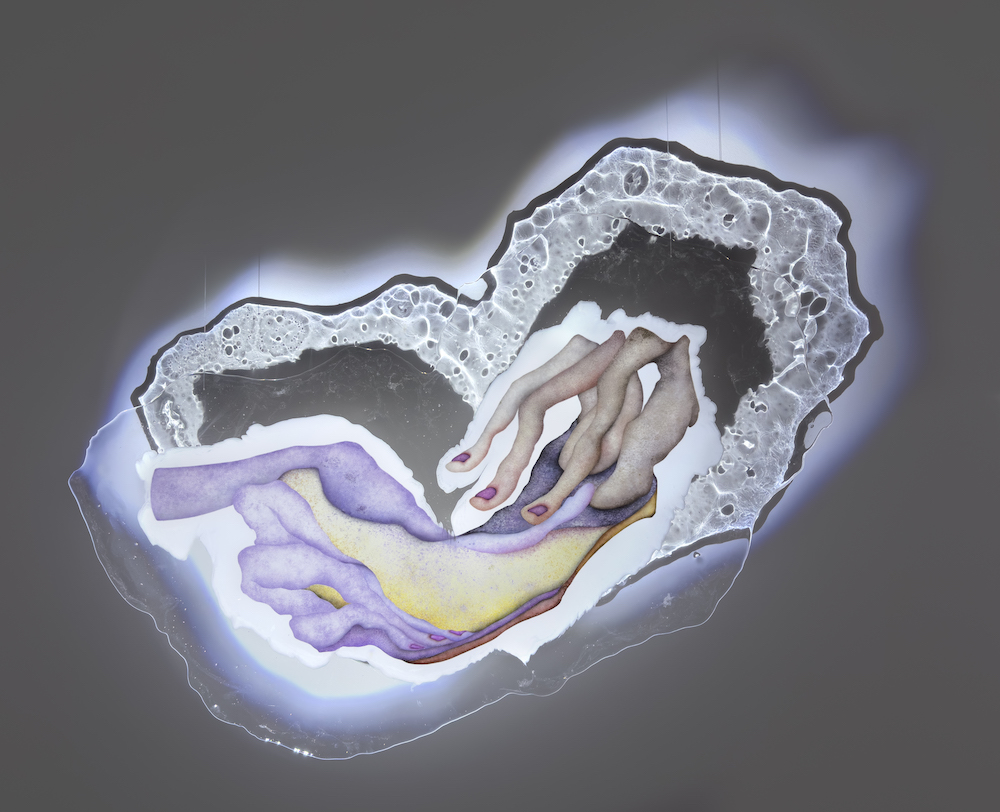 Kajin Kim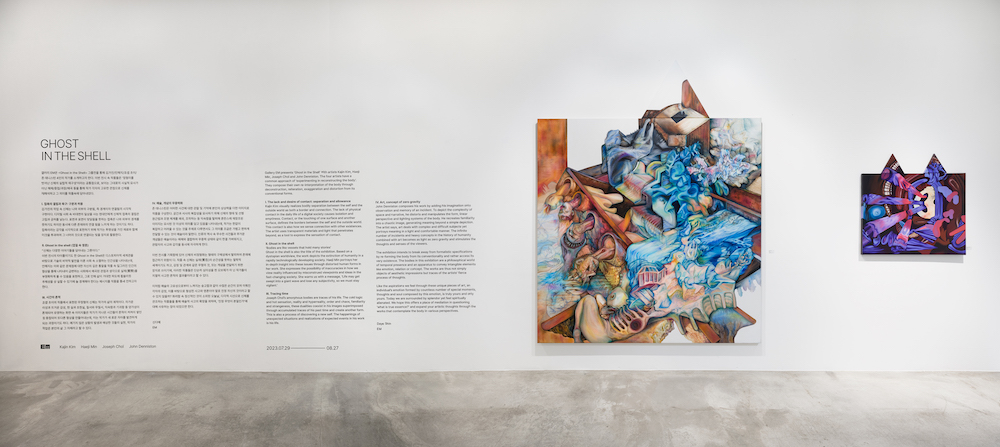 Haeji Min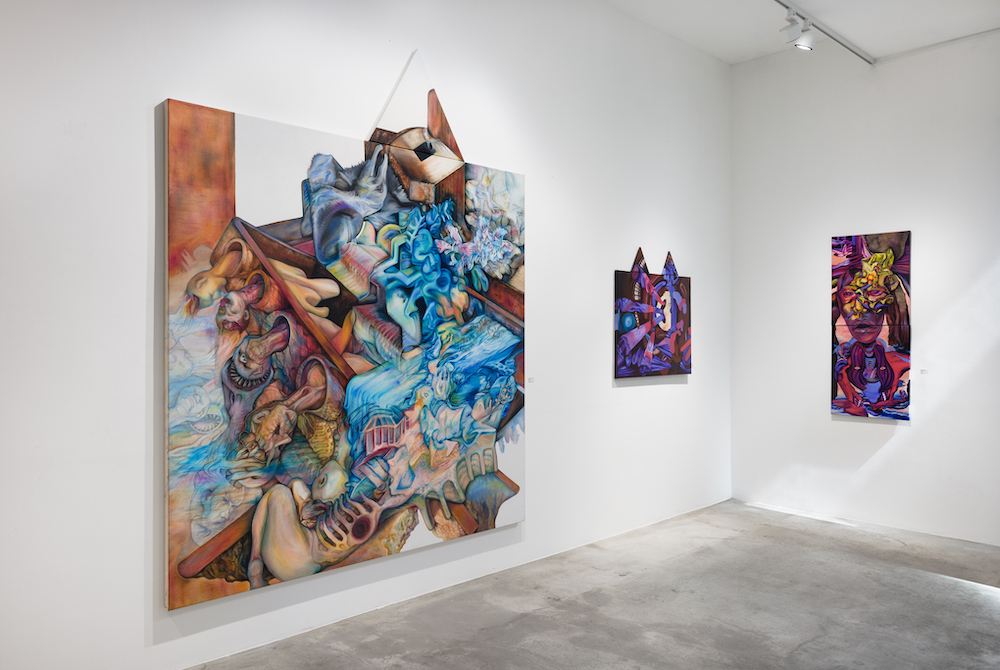 Haeji Min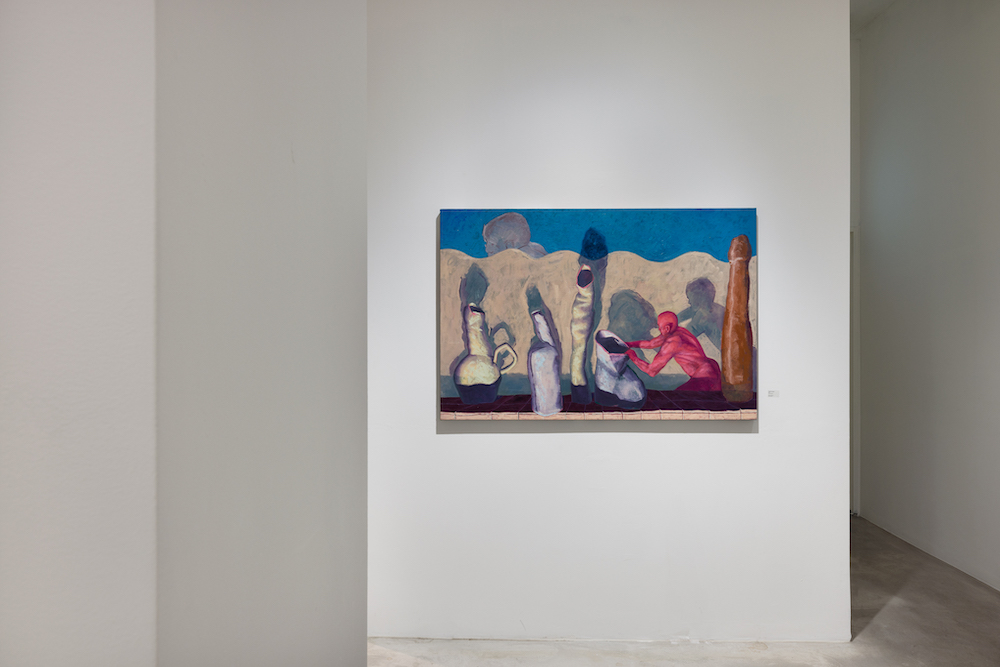 John Denniston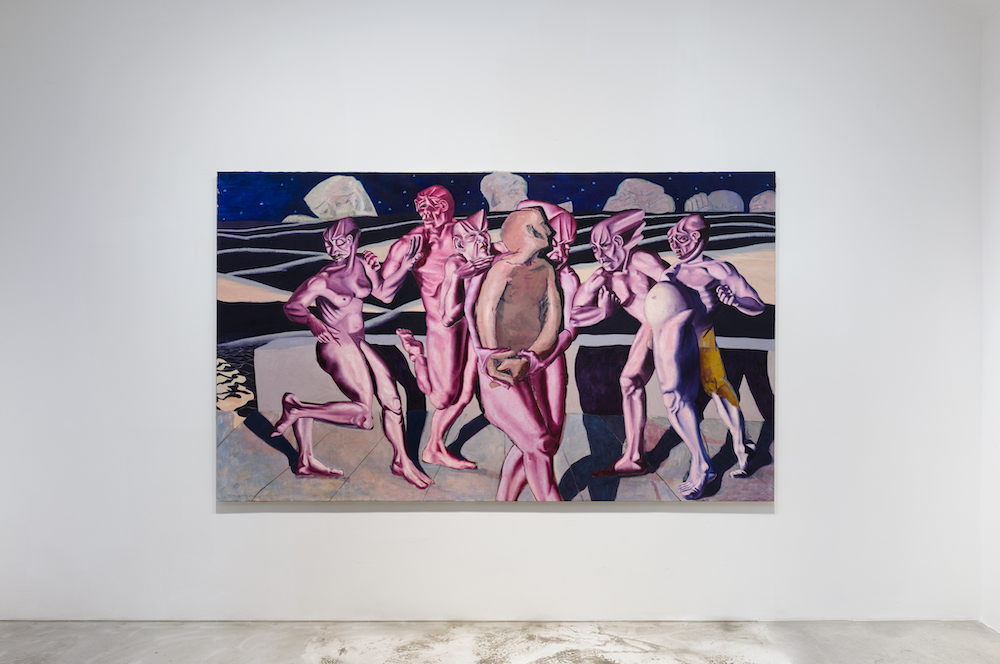 John Denniston
Haeji Min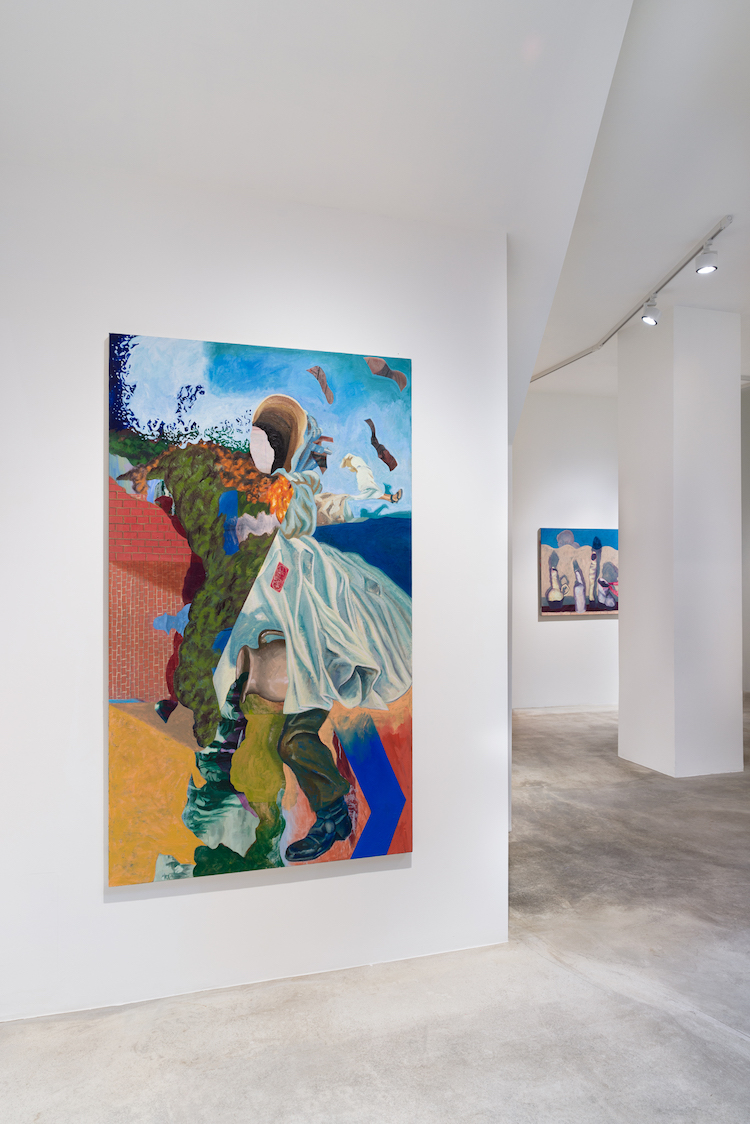 John Denniston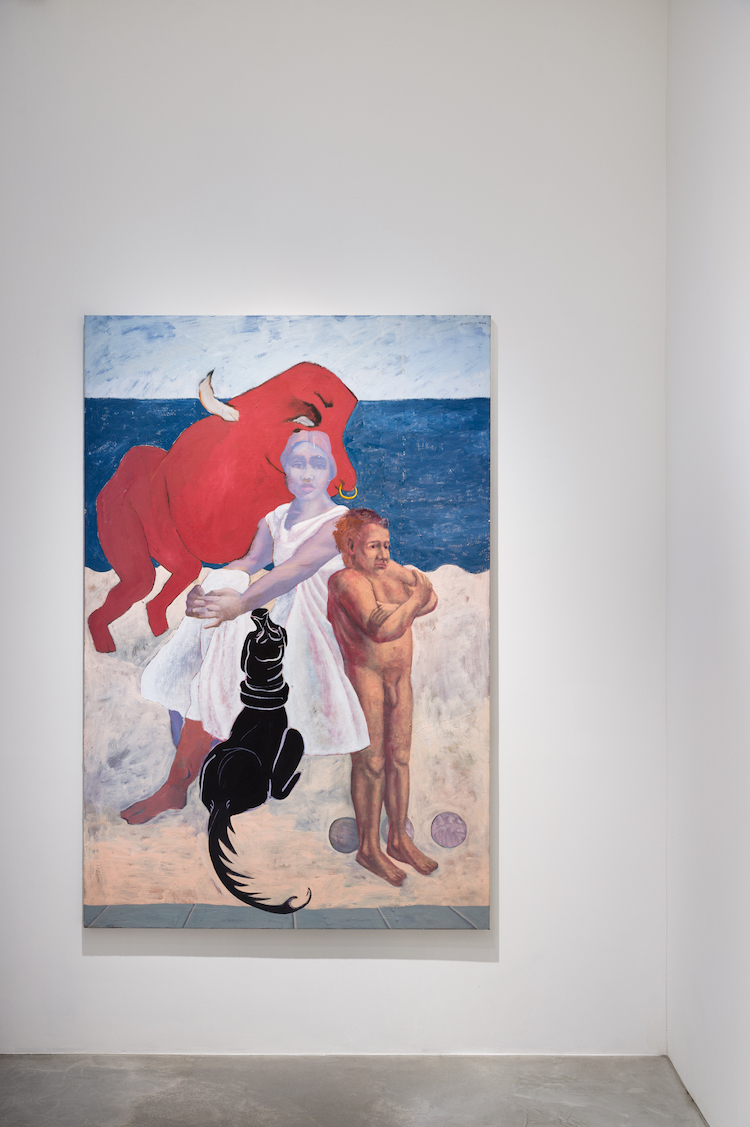 John Denniston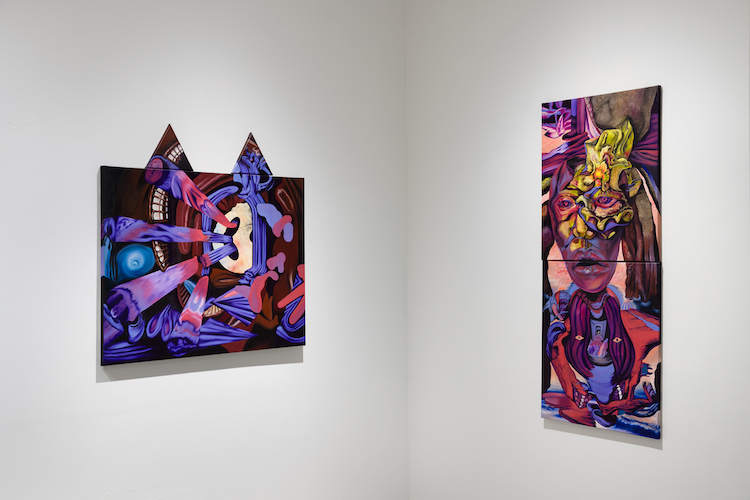 Haeji Min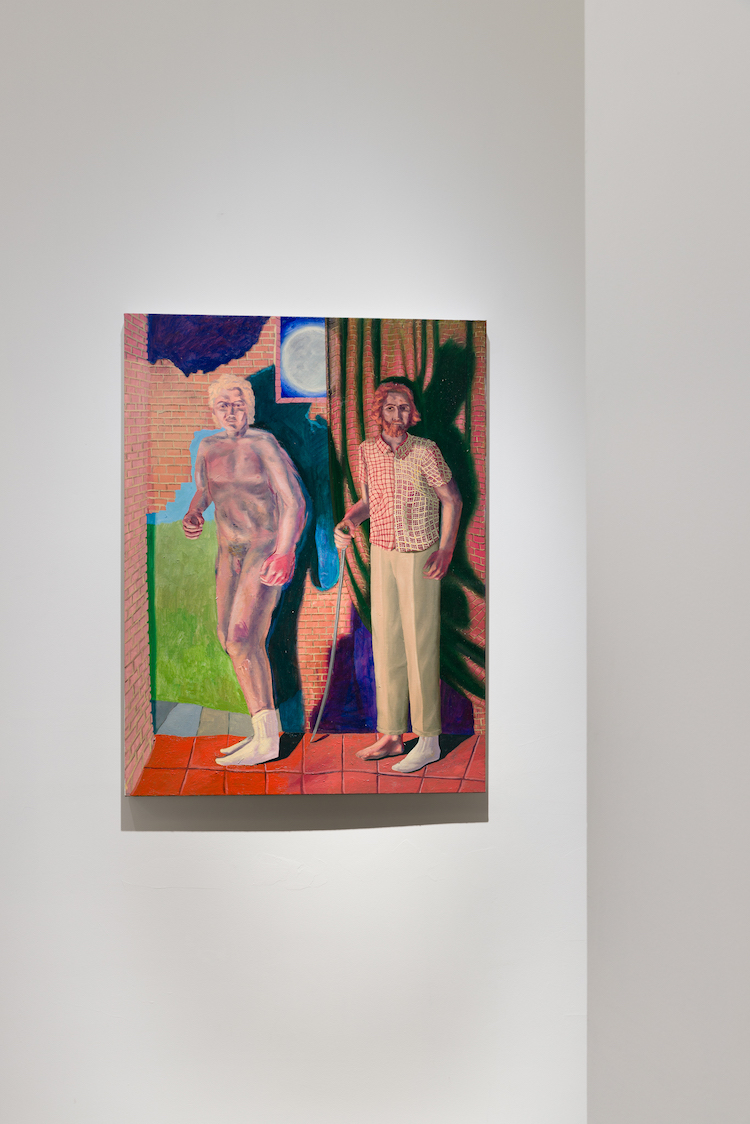 John Denniston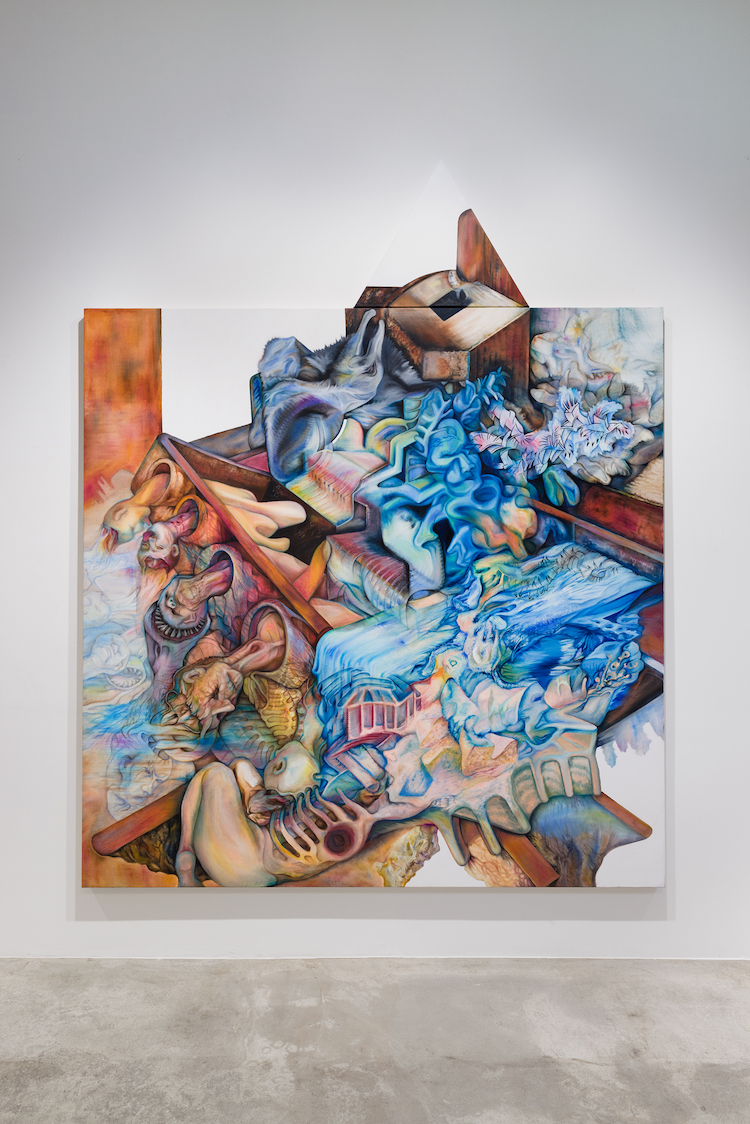 Haeji Min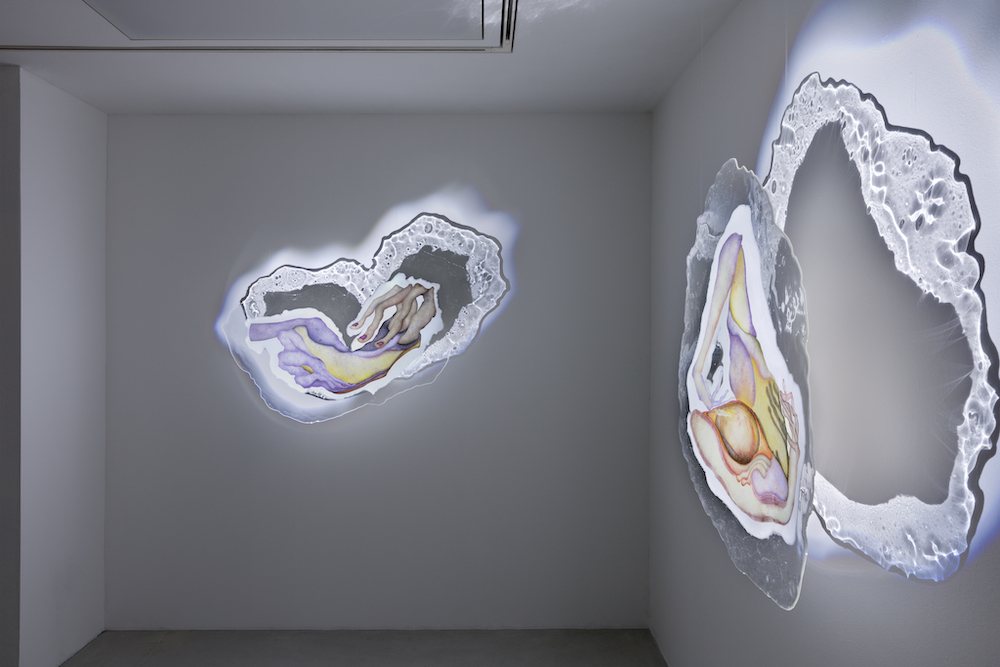 Kajin Kim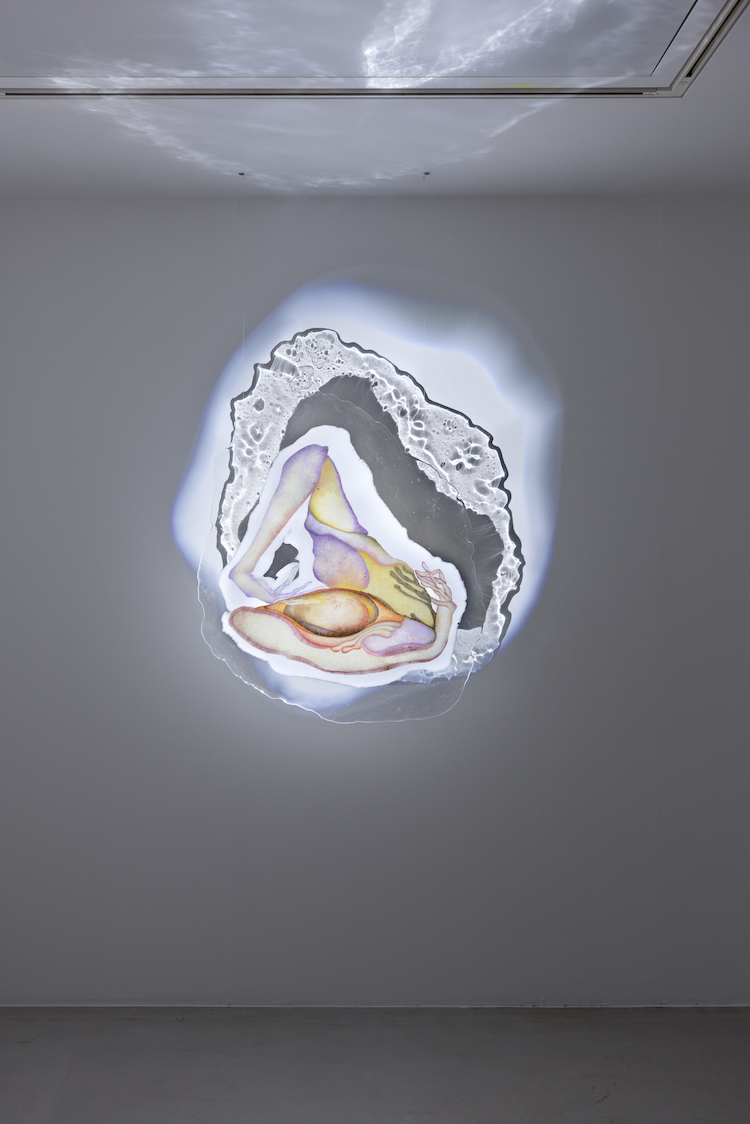 Kajin Kim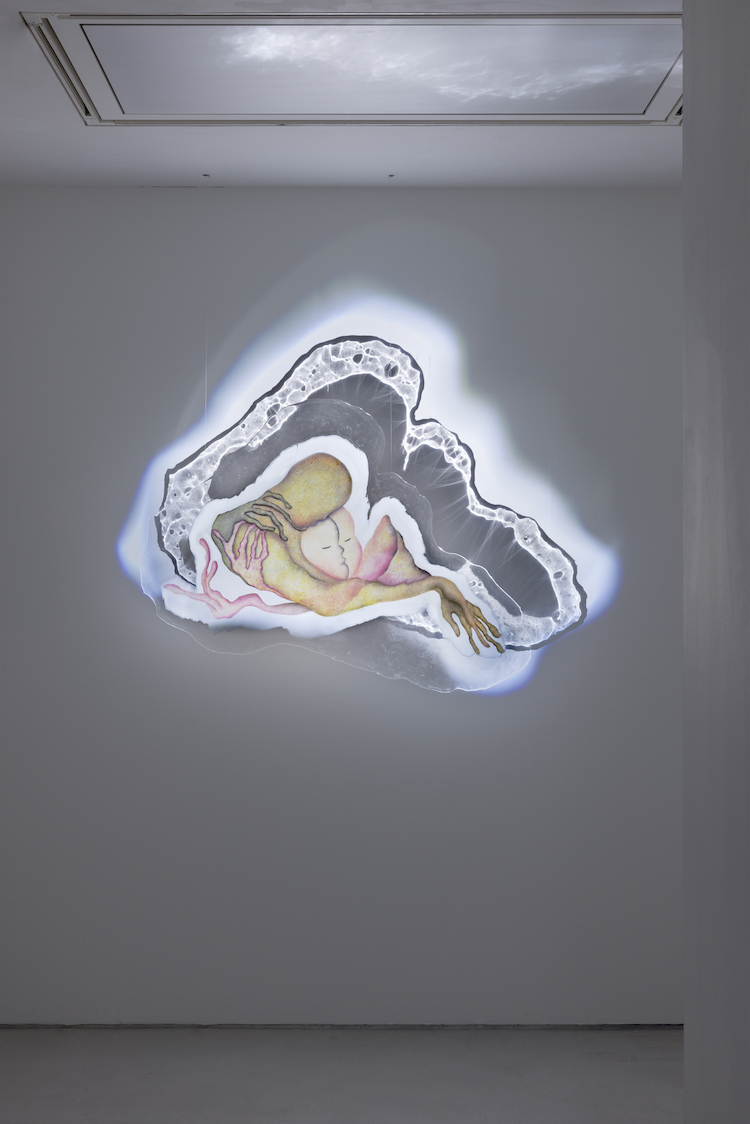 Kajin Kim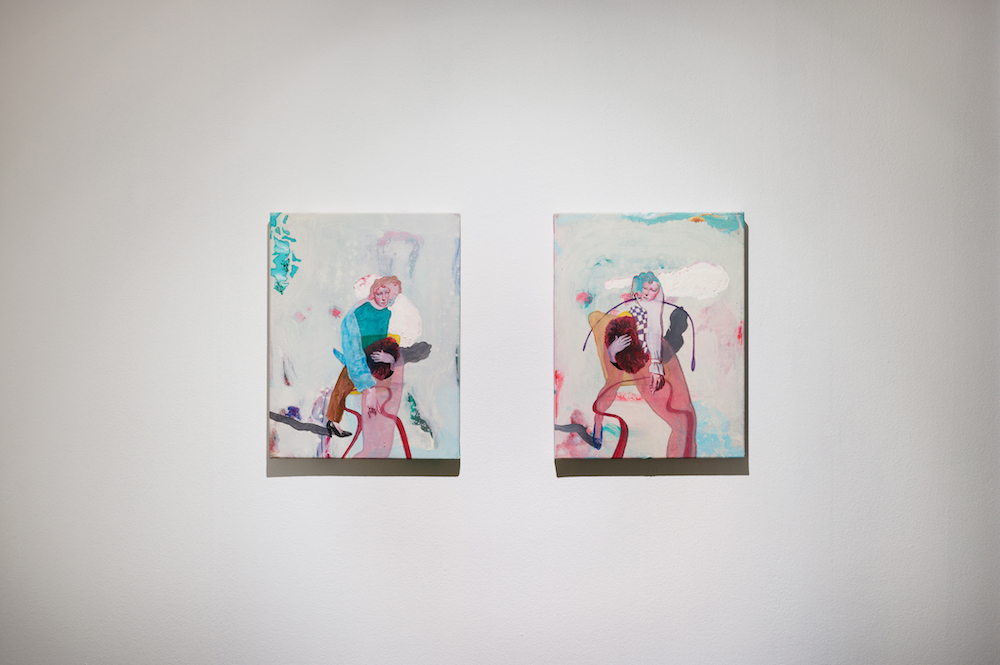 Joseph Choi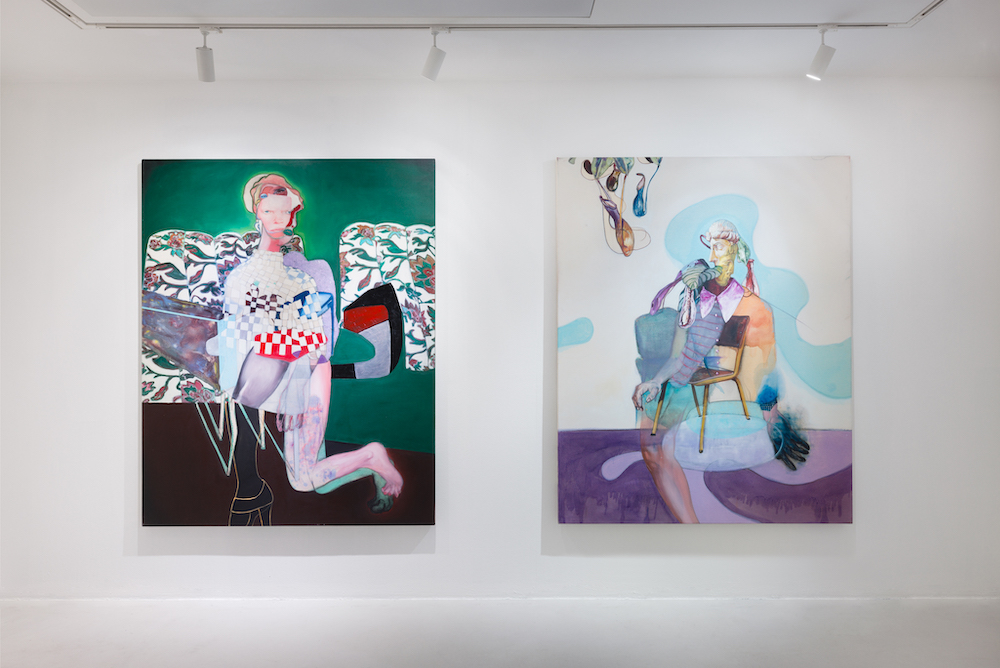 Joseph Choi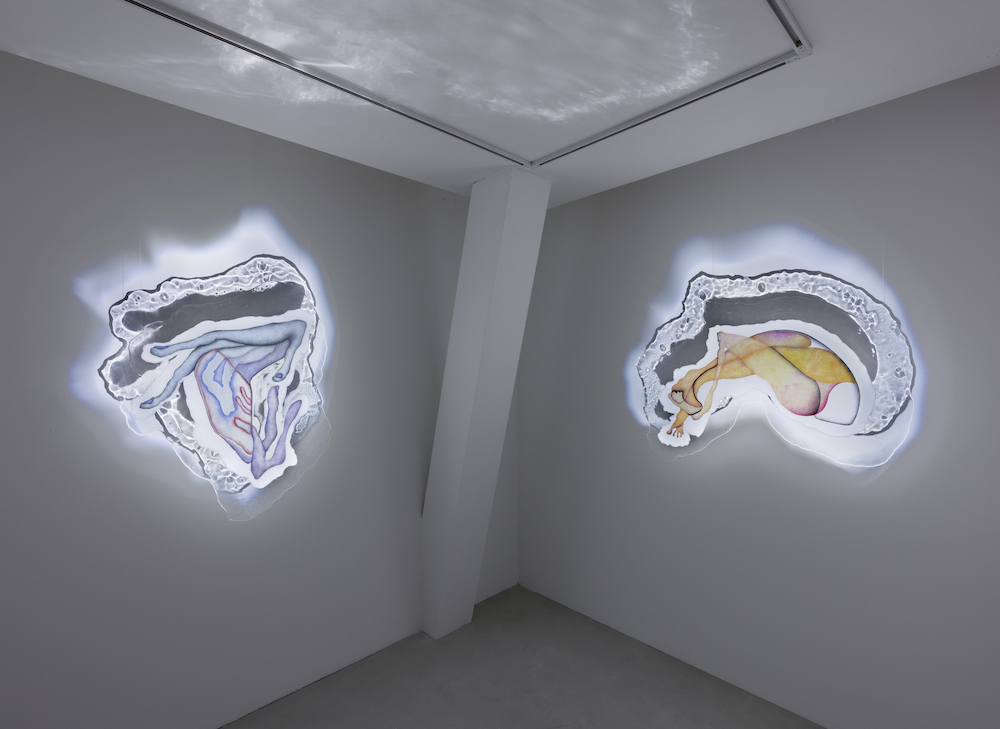 Kajin Kim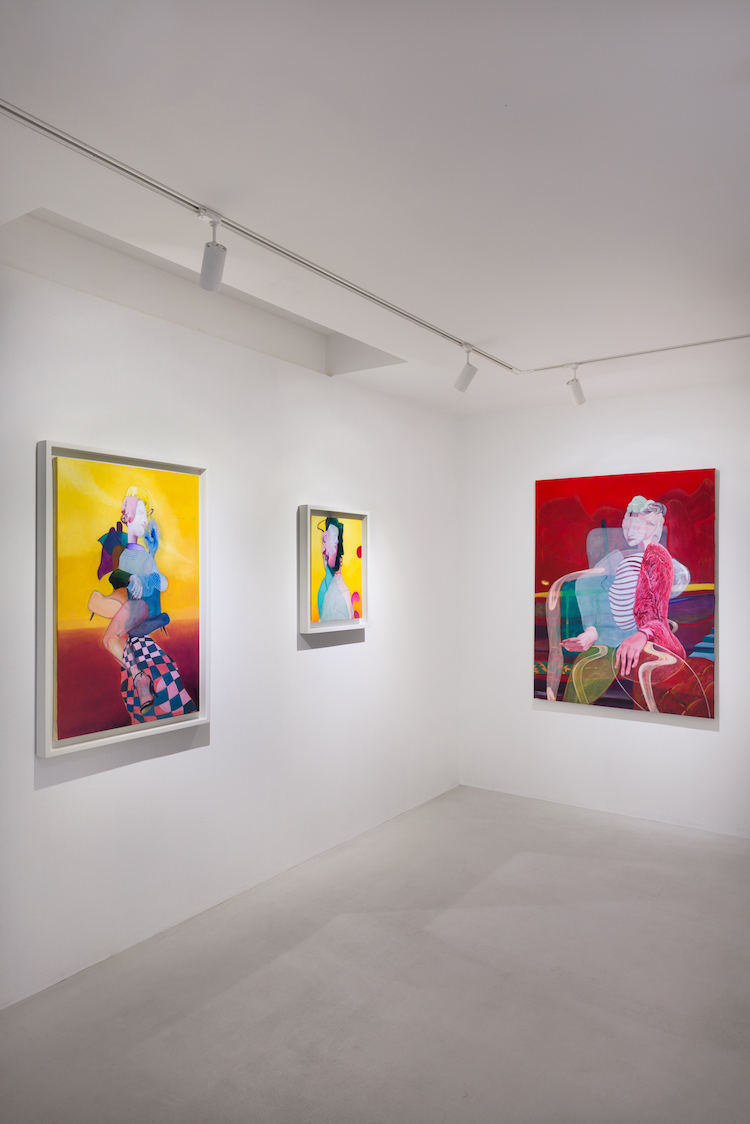 Joseph Choi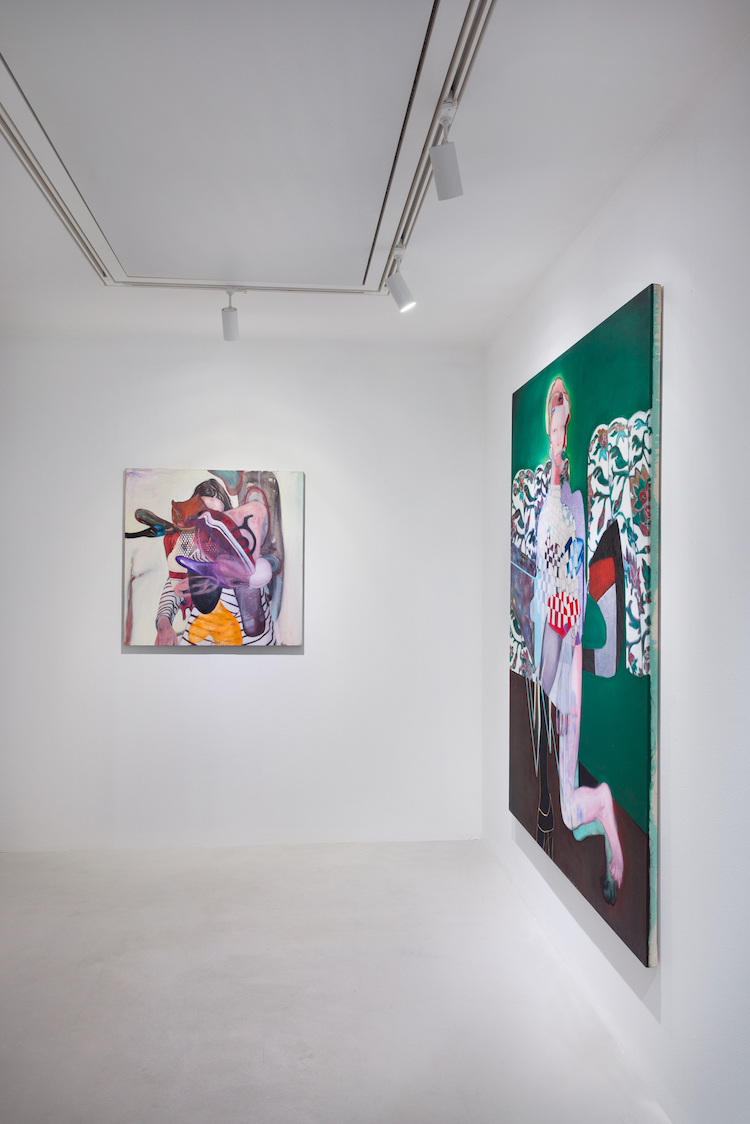 Joseph Choi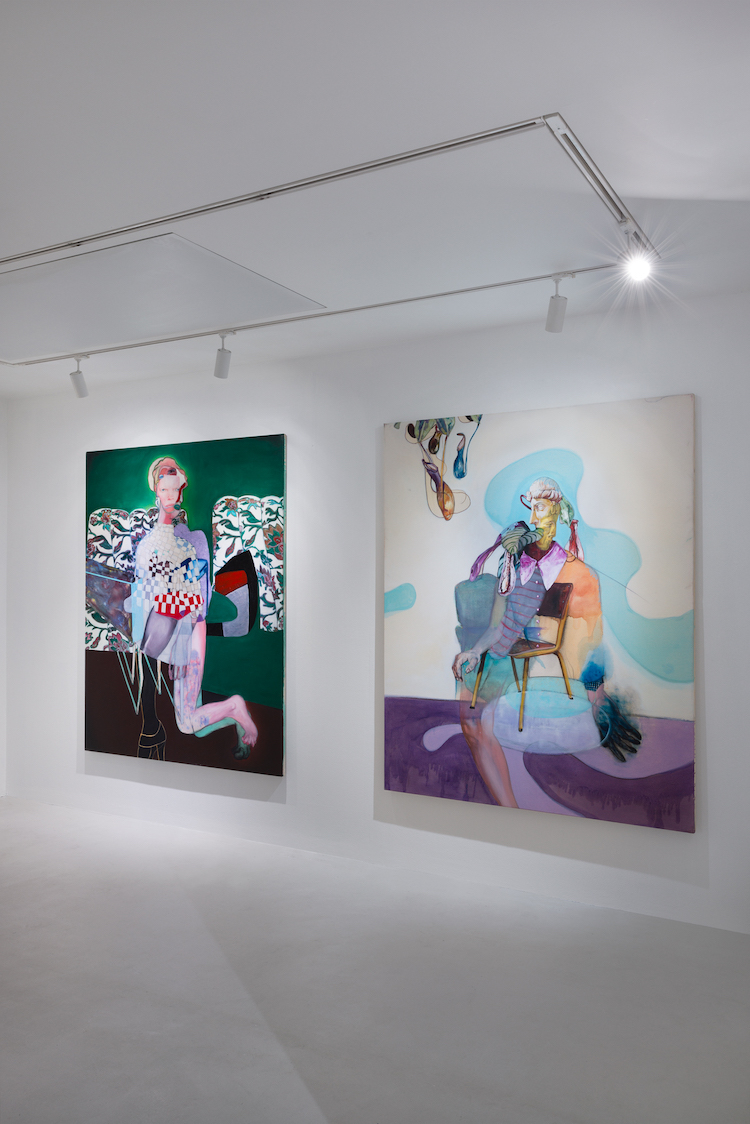 Joseph Choi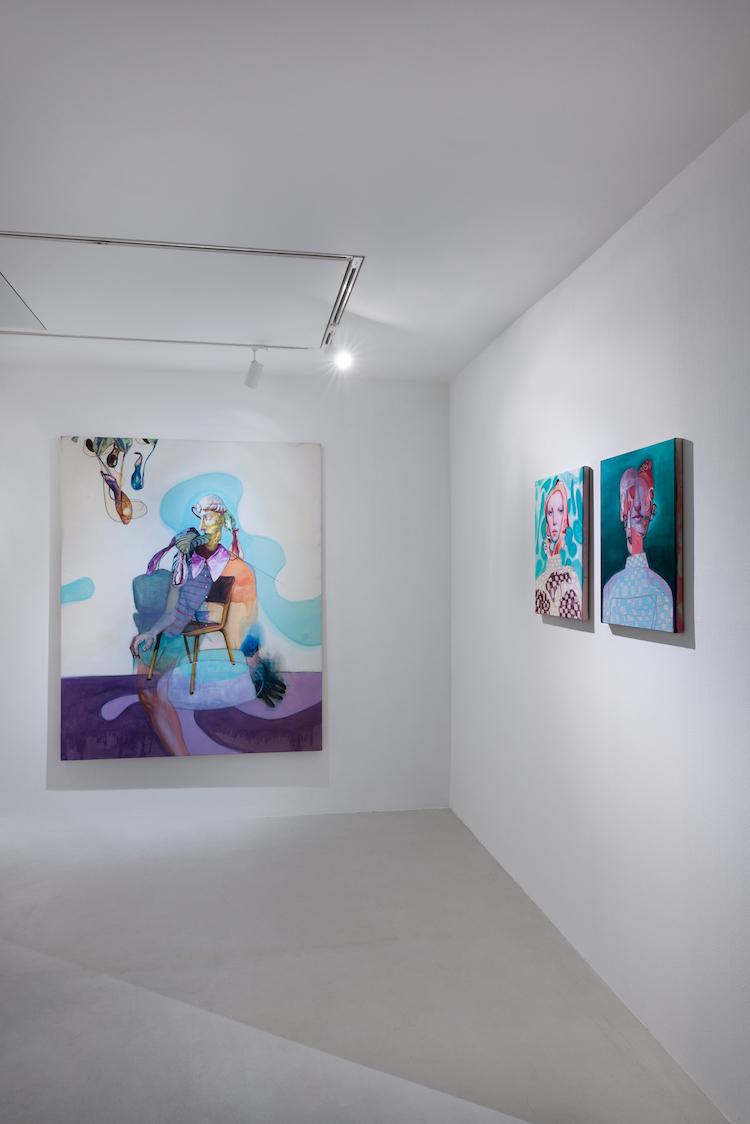 Joseph Choi
Gallery EM presents Ghost in the Shell with artists Kajin Kim, Haeji Min, Joseph Choï and John Denniston. The four artists have a common approach of 'experimenting in reconstructing the body'. They compose their own re-interpretation of the body through deconstruction, reiteration, exaggeration and distortion from its conventional forms.
I. The lack and desire of contact: separation and allowance
Kajin Kim visually realizes bodily separation between the self and the outside world as both a border and connection. The lack of physical contact in the daily life of a digital society causes isolation and emptiness. Contact, or the touching of one surface and another surface, defines the borders between the self and the outside world. This contact is also how we sense connection with other existences. The artist uses transparent materials and light that penetrates beyond, as a tool to express the sensation of contact.
II. Ghost in the shell
'Bodies are like vessels that hold many stories'
Ghost in the shell is also the title of the exhibition. Based on a dystopian worldview, the work depicts the extinction of humanity in a rapidly technologically developing society. Haeji Min portrays her in-depth insight into these issues through distorted human forms in her work. She expresses the possibility of inaccuracies in how we view reality influenced by misconstrued viewpoints and ideas in the fast-changing society. She warns us with a message, 'Life may get swept into a giant wave and lose any subjectivity, so we must stay vigilant.
III. Tracing time
Joseph Choï's amorphous bodies are traces of his life. The cold logic and hot sensation, reality and hyperreality, order and chaos, familiarity and strangeness, these dualities coexist in his images superimposed through accumulated traces of his past time and create another form. This is also a process of discovering a new self. The happenings of unexpected situations and realizations of expected events in his work is his life.
IV. Art, concept of zero gravity
John Denniston composes his work by adding his imagination onto observation and memory of an incident. To depict the complexity of space and narrative, he distorts and manipulates the form, linear perspective and lighting systems of the body. He recreates familiarity into a chaotic image, generating meaning beyond a simple depiction. The artist says, art deals with complex and difficult subjects yet portrays meaning in a light and comfortable manner. The infinite number of incidents and heavy concepts in the history of humanity combined with art becomes as light as zero gravity and stimulates the thoughts and senses of the viewers.
The exhibition intends to break away from formalistic specifications by re-forming the body from its conventionality and rather access its very existence. The bodies in this exhibition are a philosophical world of temporal presence and an apparatus to convey intangible elements like emotion, relation or concept. The works are thus not simply objects of aesthetic impressions but traces of the artists' fierce process of thoughts.
Like the aspirations we feel through these unique pieces of art, an individual's emotion formed by countless number of special moments; thoughts and soul composed by this emotion, is truly yours and only yours. Today we are surrounded by splendor yet feel spiritually alienated. We hope this offers a place of mediation in questioning 'what is true essence?'and expand your artistic thoughts through the works that contemplate the body in various perspectives.
Check out some of our recent short videos: