Next stop in the Academy of Art University Spring Show carousel is the School of Photography, which offers so many programs to broaden technical skills with in depth classes like Portraiture, Still Life, Commercial, Documentary, Fashion, and Fine Art, the history of photography,to name some. When I saw Mairi Marquart's series I nodded in her demonstration of the department's mission that "Visual storytelling is the goal." Her images suggest so many narratives within the process of harvesting grapes, time and tradition, weariness and pride, and much more. And here is her story.
Juxtapoz: Where did you grow up and what influenced you as a youngster?
Mairi Marquart: I grew up in both Canada and the US. Born to Canadian parents, we moved around quite a bit as I was growing up. Back then, I was very interested in school, music and art. I suppose my father, aunt and grandfather were my biggest influences when I was younger. I would spend most of my summer vacations with my grandparents at their cottage in Canada. I was very fortunate to be surrounded by a family with strong ties. 
Did you have a job or attend another school before the Academy of Art?
I started my studies at AAU shortly after retiring from the US Army. I was a signal officer, which meant I was responsible for the unit's communications means. In today's time that would equate to computer networks for the garrison and in the field.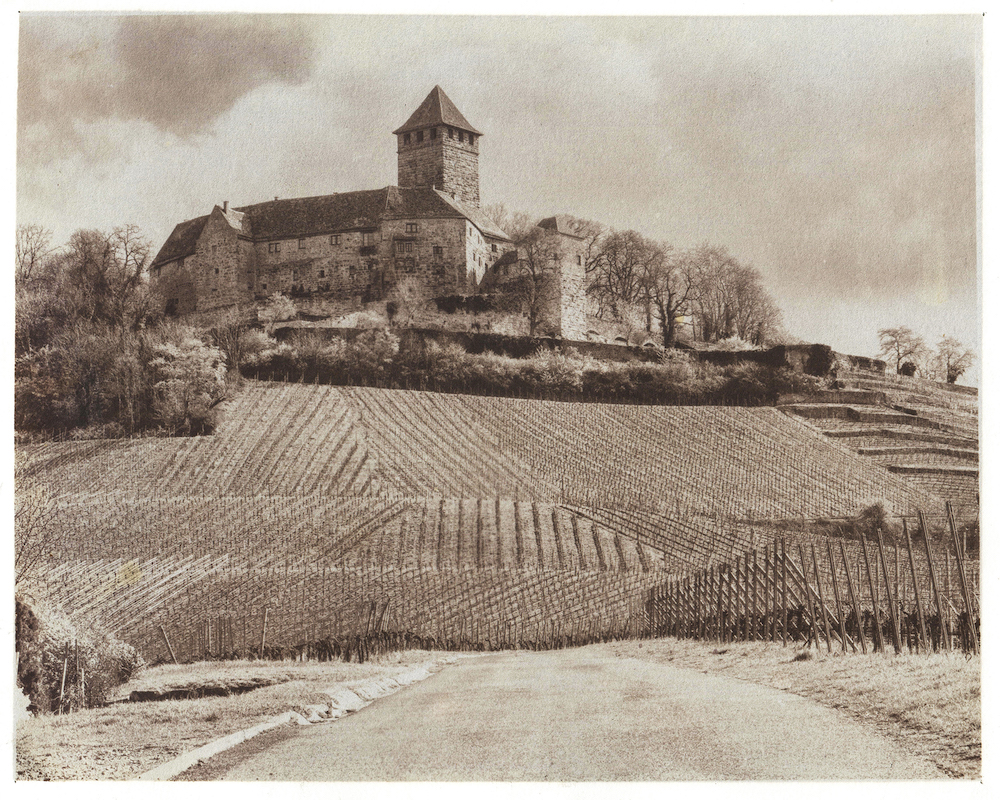 When did you know you wanted to be an artist and how did you choose photography?
I always enjoyed art. In public school my focus was on drawing or sketching. I guess my tendency towards photography was due to my father's interest in it. He used to develop his own black and white film at home and he allowed me to help him.
How did you begin to focus on that interest?
I guess the turning point for me was when I entered the Army and was stationed overseas. Living in Germany has given me opportunities to capture moments and memories of my travels over the years. It wasn't until I was getting close to my retirement that I got serious about photography. I even went as far as giving myself a DLSR camera for my retirement. My dad would tell me that my camera took good pictures, and that made me want to know more about photography than just the snapshot type images I had created over the years. So began my journey with AAU.
Do you have a favorite artist or influence?
Before entering AAU I didn't really have any specified photography influences, although I was drawn to images that were crisp and clear, images that were sharp and detailed. Going through the MFA program I was introduced to so many styles and genres, so I think what influences me most is the passion photographers have for their work which is expressed through their photographs. I'm influenced by photographers who go beyond the traditional aspects of photography. I'm inspired by John Chiara's zeal and creative expression with his extremely large format images and homemade cameras you can stand up in. He literally is part of the process of creating his works of art. I admire Matthew Brandt's passion for the experimental process of developing his prints with the water drawn from the location of the images he captured. Brandt photographs lakes in reservoirs and in the western United States and then submerges each, resulting CV-print in water collected from the subject of the photo. Prints are soaked for days, weeks or even months, and this process impacts the layers of colors that comprise the image. Lastly, I find the works of Christopher James to be very diverse. He doesn't restrict himself to one process but rather uses the process that fits his creative process to a particular image.
Where do you particularly find inspiration and is there a favorite place?
I'm definitely not a studio photographer. I enjoy interacting with nature and people in their chosen environment. Understanding the meaning of place, the use of gestures and elements of natural lighting and how they contribute to visual narrative provide inspiration. My studies have been an essential part of my understanding of what elements are necessary for telling stories with images, so telling a story is what drives me.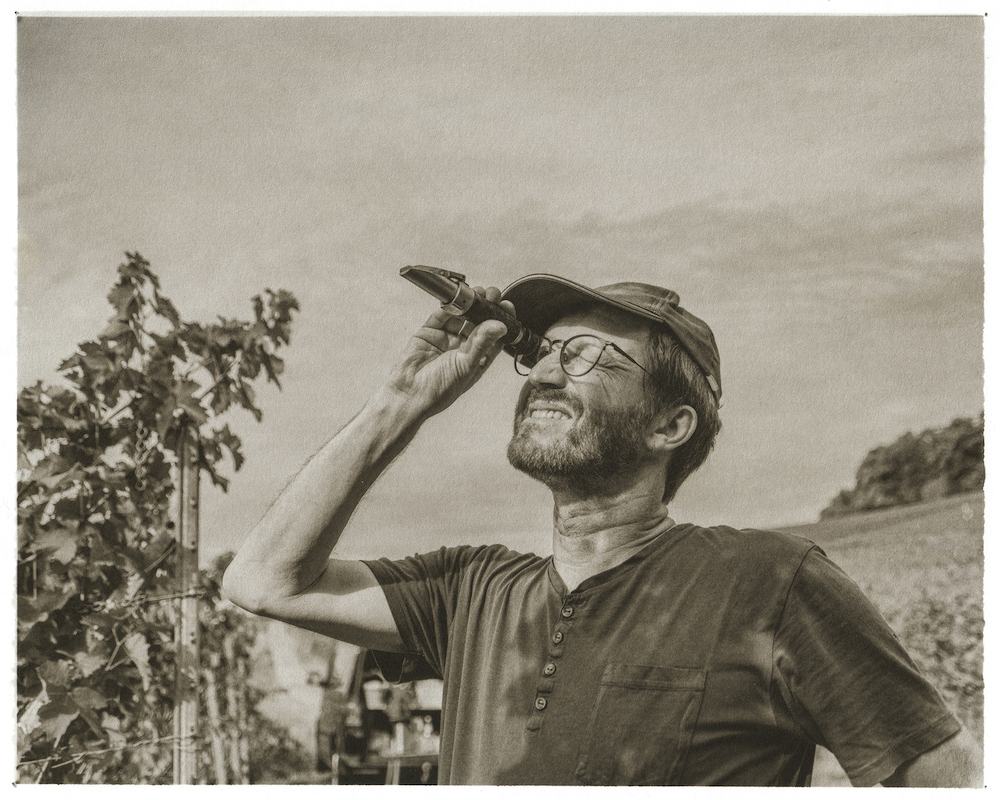 Why did you choose the Academy of Art?
The main reason was that they offered an accredited online degree program in photography that offered so many classes, and the second was that I could use my GI Bill entitlements to earn my degree.
What was your favorite class?
There have been some really great classes in my course of study, but I would say that the class on experimental photography was pivotal for me. I knew I wanted to get more hands-on with my photography process as with some of the influences I mentioned earlier. This class was my push-off point to development of my digital prints in an alternative printing process. It took me over a year to make a choice on what process to use and then perfect it.
What are your goals pertaining to art, and how do you see it as part of your life?
My goal is to exhibit my work during winery events, both cooperative and private, during the year in the wine-growing region where I live in Germany. This is a unique opportunity to marry art with wine by displaying hand-crafted works of local vintners and surrounding vineyards during special events such as wine tasting at local wineries and festivals. In the future, I plan to expand to include workshops on how to process digital media to intro an historical print. These workshops will initially be available through online media to assist those who are interested in historical processes and printing their own images. Depending on how this is received, it may eventually (hopefully) branch out into a more established studio process.